Hey, you fabulous community of people, you. Have you been alright? Are you getting enough sleep? Did you ever take care of that…thing, you mentioned last time?
So you remember how in my last post, I hinted at a SideQuest Community Weekend announcement looming on the horizon? Well, here it is!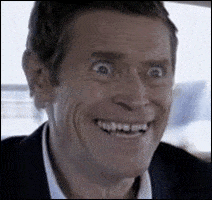 Tell me, tell me, tell me!
We've added one final event to the SQCW schedule for 2017, on Monday, July 10th. SideQuest will be hosting a farewell hangout at Pinballz Arcade (8940 Research Blvd, Austin, TX 78758). Pinballz has an insanely huge selection of pinball machines, plus modern and classic video game cabinets (see their game list here). It'll be great place to hang out and connect with your SideQuest and Rooster Teeth community friends one last time before we all disperse across the globe.
This event will be open to all SideQuest Community Weekend ticket holders, regardless of whether you purchased a SQCW Premier Pass or one of the venue-specific tickets. Also, this event does not increase the price of any ticket options, so if you've already purchased for this year's SQCW, you're all set!
The event will officially run from 11 AM to 2 PM, but attendees are welcome to stay at Pinballz as long as they please (or until Pinballz closes at midnight). We will have a special deal running with Pinballz of $22 in tokens for $20.
Pinballz has a food truck on site, and they're BYOB! SideQuest has reserved a party room for the express purpose of storing coolers and smiling community members, in case you'd like to bring along any beverages to share, alcoholic or otherwise. If you do plan on bringing drinks to Pinballz, please refer to their BYOB policy and do your part to ensure that SideQuest will be welcomed back to Pinballz in the future.
There you have it. Along with the Charity Gala (Thursday), Barlympics (Saturday), and SideQuest Lounge/RTX Wrap-Up Party (Sunday), this year's SQCW features four great events to complement your RTX weekend. Tickets are still available, so if you haven't purchased yours yet, head on over to our tickets page and see which option is right for you.
Thanks for reading, folks. Take care of yourselves and each other, and Quest Onward!